Jordan Wolfson
President / CEO
In addition to being the President of Guardian Payment Processing, Jordan Wolfson is the President/CEO of its holding company, HealthTransaction Network(HTN). Mr. Wolfson graduated from The Ohio State University in 2001 from the School of Human Ecology with a BS in Consumer Affairs. Following graduation from Ohio State, Jordan attended Michigan State University – Detroit College of Law.
Prior to Guardian and HTN, Jordan worked for Hunt Commercial Real Estate Corporation for 5 years. Mr. Wolfson specialized in the sale of multi-family investment property. While working at Hunt Commercial, Jordan received a number of awards including, rookie of the year and most improved agent. Jordan was also a member of the Agent Advisory Committee. In addition to his work experience in commercial real estate, Jordan has had many years of experience in the electronic transaction processing business working with the Cartel Network.
Guardian Payment Processing is excited to have Mr. Wolfson on the team and greatly look forward to his contribution.
Joseph E. Wolfson
Chairman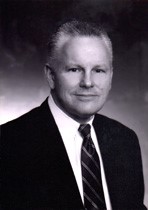 Joe Wolfson has over thirty years of experience as a successful entrepreneur and business executive. His accomplishments throughout his career are numerous and his reputation & track record of successful ventures is without blemish. He has founded, built and lead three highly successful technology companies since 1974, including two National, shared electronic transaction networks in the banking industry.
Joe Wolfson is a pioneer in the electronic banking industry, founding the first shared electronic banking network in the United States, Metroteller Network, which he lead as President & CEO from 1974 until 1990. At the time of its ultimate sale in 1989 to a major regional bank, he had built Metroteller into a top ten electronic banking network in a field of hundreds of such networks nationwide.
Subsequent to his Metroteller venture, Joe Wolfson founded Bison Data Corporation, which developed, manufactured and sold state of the art wireless data communications devices. As President and CEO, he and his team swiftly developed a worldwide distribution network of more than 12 major global distributors prior to 1994 when he disposed of his interest in the Company. During this time, Joe Wolfson also served as President and CEO of a large holding company that owned seven operating companies in numerous industries, the largest being Gallery of Homes, a National real estate franchise organization based in Orlando, Florida.
In November 1994, Joe Wolfson founded Cartel Network/Integrated Delivery Technologies, Inc., a nationwide electronic banking & transaction network. In a highly mature and fiercely competitive industry, He built Cartel Network into a formidable national network with over one hundred financial institution clients and dozens of major retail merchant customers. In 2000, Joe Wolfson successfully completed a merger of the Company into Fifth Third Bank, an $88 billion bank headquartered in Cincinnati, Ohio. Since 2000, he has lead the New York operations of Fifth Third Bank Processing Solutions, the successor to Cartel Network.
Joe Wolfson is also a very well respected leader in the Western New York community. His many accomplishments as a community leader include founding the tremendously successful Center for Entrepreneurial Leadership (CEL), in connection with the University of Buffalo, as well as serving in many capacities on the Board of Directors of CEL for over 15 years. Joe Wolfson has also served as a Director for many other significant community organizations including Buffalo General Hospital and Medaille College, where he has served as Chairman of the Board. Additionally, he has recently been selected as one of only six prestigious Senior Fellows by the University of Buffalo.